When I started this venture I wanted to concentrate on all things Disney because
it is my passion, my love. However, I recently got a request for a realistic type Dragon kit. She was looking for a kit that would highlight her son's love of Dragons, their game play of World of Warcraft, but mainly a kit that would work well with
MagiQuest
(an interactive live-action, role playing game where players embark on quests and adventures in an enchanted fantasy world using real magic wands to solve the mysteries of the game)
Check out their
locations
! There may be one near you!
And so was born Dragon Quest. This kit is bursting at the seams!! It has 267 elements, 105 papers, and 12 alphas!! It ranges in color from reds and blues to pinks and purples. (Hey, girls like Dragons too.) Speaking of girls, I have a contributing artist to my kit this month. She is a 10 year old girl with a love for Dinosaurs and Dragons, and I was lucky enough to have her add to the splendor of this magical kit! Thank You, Danielle! So without further ado, Here's the Kit!!!
And for a detailed run down:
For a total of 267 elements, 105 papers and 12 alphas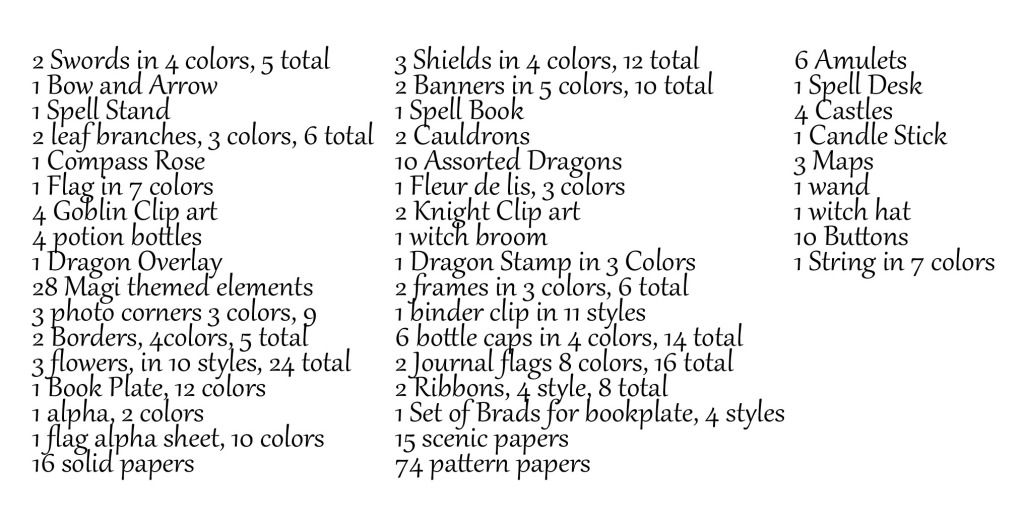 Art Contributed by my talented Guest, Danielle:
Download it
HERE
Thank you for Stopping by!